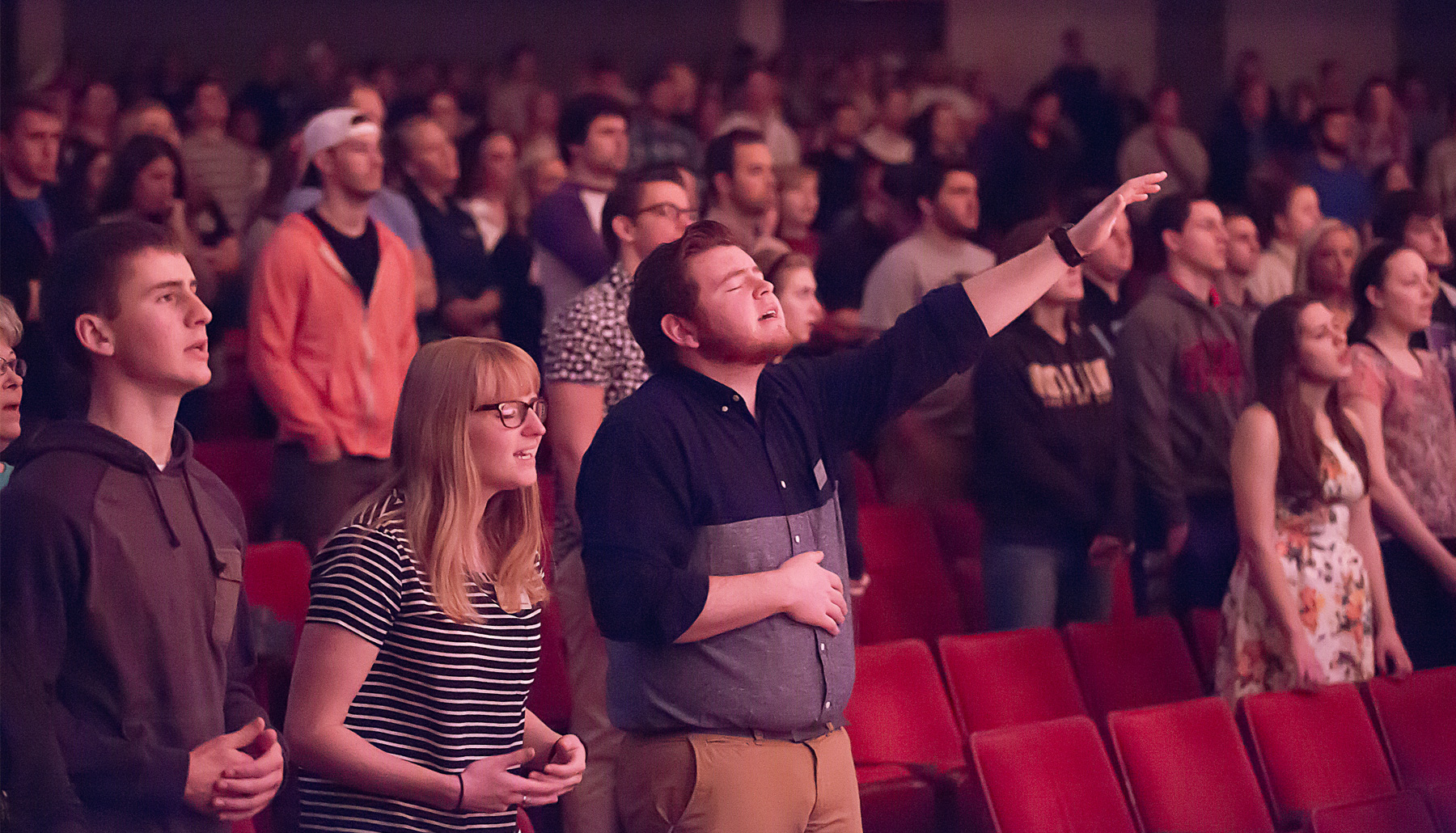 School of Theology & Christian Ministry
Christian Spiritual Formation
Christian Spiritual Formation, available as a complementary major or minor, at Anderson University allows students from any major outside ministerial studies to take an organized group of courses encouraging critical thinking about the integration of their faith with what they are learning from academic disciplines. This program is part of the campus's broader Christian Spiritual Transformation (CST) initiative. It offers a formal exploration of Christian Spiritual Transformation and provides both broad and deep, theoretical and practical, understanding of Christian formation.
Program Options
This program is offered as a complementary major or a minor.
Complementary major just means that this program must be taken in conjunction with another major at Anderson University. Students can pair it with a variety of academic endeavors in which they are interested in to earn their degree from AU. Complementary majors are often more in-depth than minors and this academic option will allow you to explore more than one topic that you are interested in while you study at AU.
Minors are additional courses of study that enhance and round out a students knowledge in an academic area that interests them.
Classes
What classes will I take?
Among the classes in the program are:
backpacking with the saints
current issues in Christian ethics
faith and fantasy
history of Christianity
spiritual formation through work, calling, and holiness
spiritual practice of writing
Experience
What will I experience in this program?
Support in becoming a complete and mature disciple of Jesus Christ.
Learn to integrate Christian faith with academic knowledge in order to become a Christian professional.
Be prepared to serve the Church and the world in your chosen profession or vocation.