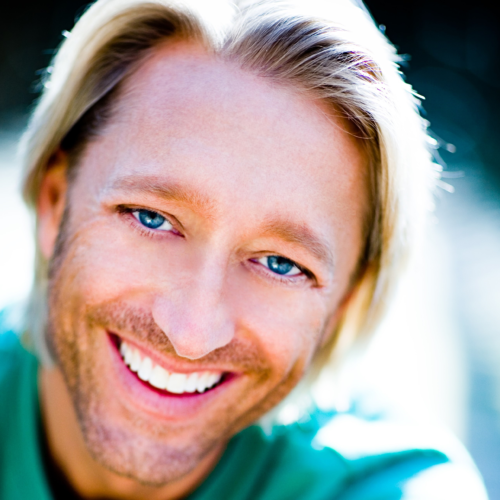 Kenny Shepard
Adjunct Instructor of Dance, Guest Director and Choreographer, Musical Theatre Department
KENNY SHEPARD (AEA, SDC AAUP) is an on-camera choreographer for the Disney Collection for Broadway Jr. and for MacMillan/McGraw-Hill's DVD series, Spotlight on Music used in theatres and classrooms worldwide. Kenny is a professor in the dance and musical theatre departments at Anderson and Ball State Universities and teaches for iTheatrics, The Gregory Hancock Dance Theatre Academy and The Booth Tarkington Jr. Civic and Young Artist Program. Former students enjoy credits including Broadway, national tours, ballet and modern dance companies, So You Think You Can Dance, and America's Got Talent.
Kenny co-owns the production company Worcel Shepard Productions and has written, directed and choreographed projects starring Grammy, Tony, Emmy, Dove and CMA award winners as well as American Idol stars. He is a guest director and choreographer for Actors Theatre of Indiana, The Phoenix Theatre, IndyFringe, and The Lilly Theatre at The Children's Museum of Indianapolis. He also choreographs for the Carmel and Anderson Symphony Orchestras and performed with the Indianapolis and Baltimore Symphonies in On Broadway with Kander and Ebb.
Other performance credits include Off-Broadway, Branson, Atlantic City, and cruise ships touring the Americas, Africa, Europe, Scandinavia and Russia. Favorite roles include CATS (Munkustrap); The Wizard of Oz(Scarecrow); Virginia Opera's Oklahoma! (dream ballet); La Cage Aux Folles (Hanna) and over 1,000 performances of Disney World/Hollywood Studios' Beauty and the Beast (Belle's Prince).
Kenny studied voice at Indiana University and was a member of the Singing Hoosiers, Opera Chorus and IU Dance Theatre. He graduated from Butler University with a BS in Arts Administration/Dance and was a member of Jordan Jazz Singers and Butler Ballet.
BS, Arts Administration/Dance Emphasis, Butler University
Adjunct Instructor of Dance
Guest Director and Choreographer, Musical Theatre Department